Most understand the health risks that come with smoking and it is understood how hard it is to give up smoking. Women who are pregnant are not only putting themselves in health risks position but also their babies.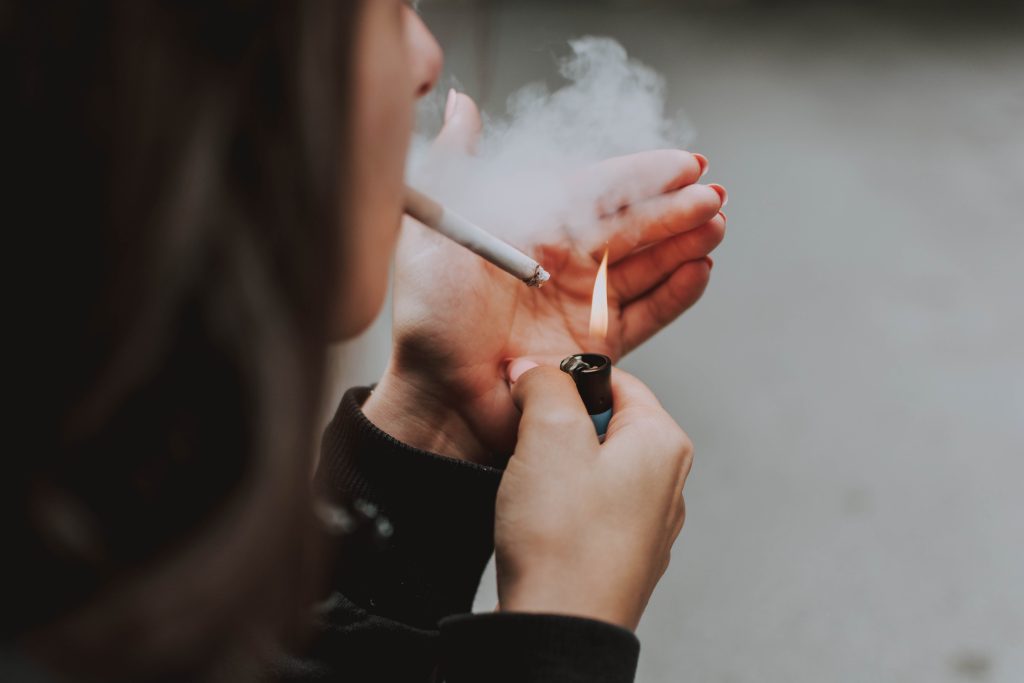 According to studies, smoking before and during pregnancy is the single most preventable cause of illness and death among mothers and infants. Becoming a mother is a perfect time and opportunity to quit smoking and give you and your baby the healthiest life possible.
SMOKING DURING PREGNANCY ACCOUNTS FOR AN ESTIMATED 10% OF ALL INFANT DEATHS.
WHAT HAPPENS WHEN A PREGNANT WOMAN SMOKES?
When you inhale the nicotine, so does your baby. Smoke goes straight to your lungs then passes into your bloodstream which, through the umbilical cord, into your baby's bloodstream. The smoke contains a DEADLY mixture of chemicals including but not limited to nicotine, cyanide, arsenic, cadmium, and formaldehyde. A baby relies on his/her mother to supply nutrients and provide oxygen to survive in the womb. Nicotine found in cigarettes shrinks you and your baby's blood vessels that reduces the oxygen and nutrients available.
DOES SMOKING AFFECT MY DELIVERY?
There is a direct link between smoking and miscarriages/stillbirth deliveries. Women who smoke during pregnancy are two times more likely to experience premature rupture of membranes, placental abruption, and placenta previa during pregnancy. All of which can cause miscarriages and stillbirth deliveries.
BABIES BORN TO WOMEN WHO SMOKE DURING PREGNANCY HAVE ABOUT 30% HIGHER ODDS OF BEING BORN PREMATURELY.
WHAT EFFECT DOES SMOKING HAVE ON BREASTFEEDING?
If you breastfeed, smoking will hinder the production of your breast milk and reduce the levels of Vitamin C. The nicotine from the cigarettes will travel through the breast milk and eventually into your baby's system.
HOW CAN I QUIT SMOKING?
Quitting smoking is hard, but there are many resources out there to help you! This will be the best decision you make for yourself and your unborn child.
Have a plan to quit – Make a list of all the reasons you want to quit, you and your baby's health being the number 1 reason.
Change your surroundings – Throw away anything that would make it easy for you to smoke – lighters, ashtrays, cigarettes, etc… Find something to do in place of smoking like chewing gum or going for a walk.
Support System – Surround yourself with people and a partner that supports you quitting smoking. This will not only encourage you but keep you accountable.
Ask for help! – Your doctor might have additional information and resources to help you quit smoking. Don't be scared to ask for help.
You can also access a helpline serving your area by calling 1-800-QUIT-NOW. Call today! Learn more about our parenting program and how Choices can help you today!