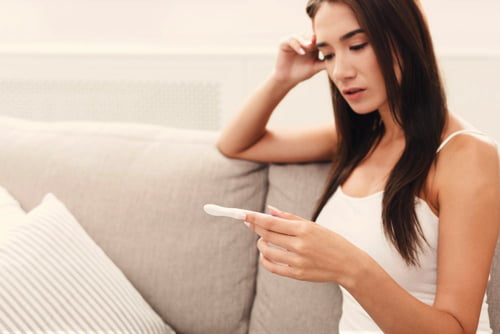 Are you thinking – am I pregnant? It is impossible to confirm you are pregnant based on symptoms. Some women have morning sickness and headaches, some have mood swings and cramping. It can sometimes be difficult to distinguish menstruation symptoms and pregnancy symptoms. Below are listed some of the more common and well-known pregnancy symptoms but please understand just because you experience one of the symptoms below does not mean you are pregnant.
Missed Period
Morning Sickness
Headaches and Back Pain
Spotting
Frequent Urination
Drowsiness
Breast Changing
Constipation
Mood Swings
Cramping
Dizziness
The best way to confirm a pregnancy is through a test – Choices has the most medically accurate pregnancy test to confirm your pregnancy. A home pregnancy test is only an indication of pregnancy, not a confirmation! Call/text (423) 892-0803 to schedule an appointment today. All our services at Choices are completely free and confidential.