Fathers, Pack the Bag and Start the Car: Here Comes Baby
After nine months of pregnancy and all the anticipation and excitement, the big day is near. As you and your baby's mother prepare for your voyage into parenthood, it's critical to keep her hospital bag in mind and to pack it accordingly. Having a bag packed in advance with all the necessities can make her time in labor more comfortable, and ensures that she has what she needs on delivery day. We hope the following tips help as you prepare for the baby's arrival!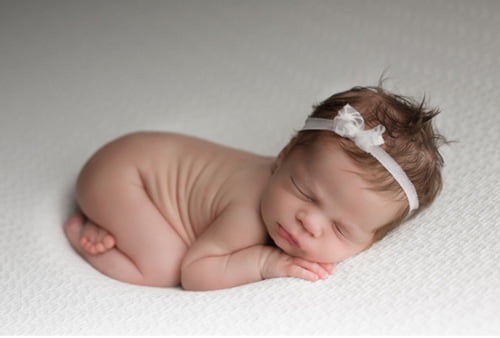 WHAT TO PACK FOR YOU
Packing a hospital bag requires a healthy balance of wants and needs. Since there is a limited amount of space, you may want to pack the necessities first. Most new moms are out of the hospital within 24-48 hours, so you won't need to pack excessively.
START WITH THE BIG PICTURE
Babylist.com recommends packing a copy of the birth plan to ensure that your medical providers and birthing coaches know your delivery preferences. A robe, toiletries, and shoes that are easy to slip on are also highly recommended. Specific toiletries for nursing will be an important addition to the hospital bag, including breastfeeding cream to help with the skin irritation that commonly occurs and nursing pads for your bra. Also, remember to pack any medications she normally takes and a list of those medications to provide to medical staff.
REMEMBER THE LITTLE THINGS
Other items your baby's mom may want during her hospital stay could include her phone and an extra-long charger cord, some moisturizer and hand lotion, comfy socks and an eye mask to help block out the bright hospital lights as she sleeps (between feedings and vitals checks). Most current cell phones are equipped with decent cameras, but if yours is not, it may be worth it to bring a camera so that you or your partner can capture the early moments of your newborn's life.
PLAN FOR COMFORT
The necessities for after delivery should include a couple of comfortable outfits for the following few days after your partner gives birth: a delivery gown, nursing pajamas, and a nursing bra. Clothing that makes nursing easy is crucial, especially since there may be a learning curve when nursing a newborn. Keeping the outfits simple and nursing-friendly makes the process that much easier.
DON'T RELY ON JUST YOUR MEMORY
With all the new information you'll be learning, it may be practical to pack a small notebook. Often doctors ask new parents to track early feeding and voiding schedules to make sure the newborn is on track. It may help to write down feedings at the hospital and establish the habit so that by the time you get home it is a more automatic process.
WHAT TO PACK FOR BABY
Packing the baby bag is another necessary step prior to your trip to the hospital. Items you will need for your baby include a receiving blanket, a onesie, diapers, a going-home outfit, and some socks or booties. Also, don't forget the swaddling blanket. If you're not exactly sure how to "swaddle," don't worry, the hospital staff will teach you! There are also helpful tutorials online about proper swaddling to comfort your baby that can come in handy once you're home.
THE CAR SEAT
The car seat you choose for your newborn should meet all safety regulations and be installed rear-facing for optimal safety. The United States Department of Transportation offers recommendations based on the most recent safety findings and suggests having your car seat inspected by a trained professional to ensure it's safe. Car seat inspections are a free and relatively quick process, and the peace of mind it will offer is well worth the effort.
The early days of your child's life will be etched in your memory for years to come. Being prepared will make this significant time easier to enjoy. As you consider your partner's wants and needs for her hospital stay, remember that you are taking the first step in a life-changing event. Savor the moment.
-Josh Moore of diaperdads.org